There's lots of advice out there about what not to be on Halloween—people dressing up as "Indians" and domestic abusers, I'm looking at you—but not a lot of advice for actually good costumes. Here's a fun list we put together of pop-culture-inspired costumes.
Ruth Bader Ginsburg: Get a lacy cravat and dress up as a superhero for our time. If you want to truly terrify people, go as Scalia instead. (photo via Beyonce Voters)

All-Lady Ghostbuster Squad: This fall, Paul Feig and Katie Dippold announced that they're writing a new Ghostbusters movie that will star "hilarious women." Bonus points on this costume if you can dress someone's dog up as slimer. (photo by Garry Knight)
Six Versions of April O'Neil: There are so many April O'Neils to choose from. You can be the current Megan Fox bike-riding hipster April O'Neil, early comic book days moody-huge-hair April O'Neil, 90's movie tough sleeves-rolled-up April O'Neil, or the animated TV show classic yellow jumpsuit April O'Neil.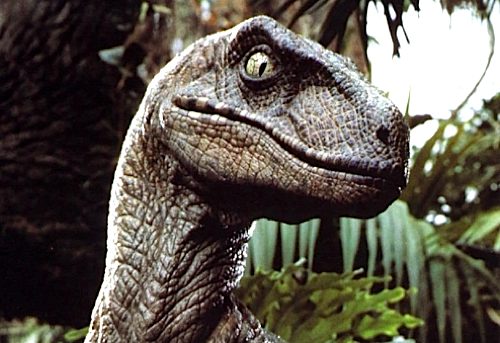 Dr. Ellie Sattler and "Clever Girl": Laura Dern's capable doctor from Jurassic Park is a classic costume and you can get a ladyfriend to dress up as the smart velociraptor that killed game warden Robert Muldoon. (image source)
The Severed Paycheck: A paycheck stub that's been gruesomely ripped down to the size of women's actual average paychecks. (image source)
Olivia Pope: Wear awesome heels and boss everyone around all night. Done. Extra points if you can get someone else to dress up as "web of lies." (Image via ABC)
A Swedish Teen Punk Band: Think up nicknames for yourselves and rock scarves, huge sweaters, and mohawks a la We Are the Best. (image source)
Bee and Puppycat: Not everyone will understand why you're talking about space travel and carrying around a cat, but the ones who do get it will love you. (Image source)
The new Batgirl and Ms. Marvel: The newest versions of Batgirl and Ms. Marvel are actually fleshed-out heros who we can look up to. (image source)
Feminist Sci-fi Superheroes: Go as Ursula K. Le Guin, Octavia Butler, and Margaret Atwood. Then if y'all get bored at the party, you can just sit in the corner reading great books. (image credit: Marian Wood Kolisch and Nikolas Coukouma)
Sally Draper: The more intolerable everyone else gets on Mad Men, the better Sally Draper becomes. It's a fact. (Image via AMC)
Lisa Simpson: If watching every Simpsons episode ever taught us one thing, it's that the world needs more Lisa Simpsons.
Eleanor of Eleanor and Park: Giant red, curly wig. Even bigger headphones. A notebook full of notes to Park. You're golden.
Serena Williams: Any year would be a good year to the tough-as-nails tennis star, but especially now that she's taken up the part-time gig of shutting down racist, sexist comments from tennis officials. (photo by Yann Caradec)
The Ghost of Texas Abortion Rights Restrictions: Cover a white sheet with the language of Texas' bill that's closed all but eight clinics in the state, which will continue to linger and haunt people even after the Supreme Court has blocked most of the law. (Image by Schoolhouse Rock)
Internet Trolls: Be an actually-scary basement-dweller. (photo by Sue Elias)
Related Listening: Oh the Horror! Feminism and Horror Films.