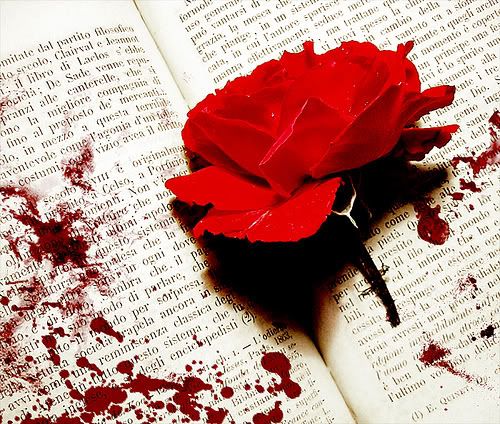 Crime novelist and book reviewer Jessica Mann isn't going to take it anymore. In yesterday's Guardian she was quoted as saying that she will no longer review crime fiction that features "sadistic violence" against women. And guess what? That seems to eliminate a sizable chunk of the genre.
Oh, and it doesn't stop there. The New Yorker posted a piece on this topic as well yesterday, pointing out that the reaction to Mann's decision not to review books she finds offensive has pissed off a lot of people, most of them women who love themselves some misogynistic crime fiction.
Now I am not a crime fiction aficionado, but according to Mann (who is one), things have gotten pretty out of hand. She says,
Each psychopath is more sadistic than the last and his victims' sufferings are described in detail that becomes ever more explicit, as young women are imprisoned, bound, gagged, strung up or tied down, raped, sliced, burned, blinded, beaten, eaten, starved, suffocated, stabbed, boiled or buried alive.
Boiled? Eaten? I wonder, How anyone could find this problematic in any way? (I don't actually wonder that, since it seems pretty gross.) Of course, if you are reading a crime novel then you are going to expect some crime. Mann's problem is not the crimes per se, but the ways in which women are singled out as the ultimate crime victims.
Apparently, women are pretty popular victims in the crime fiction scene (no big shock, that – it proves true on crime television and in films as well). Mann even recounts receiving a book recently with a dead female body on its cover, even though the story inside was about a male crime victim. When the author of the book (a woman) complained to her editor, the reply she got was,
Never mind that. Dead, brutalised women sell books, dead men don't. Nor do dead children or geriatrics.
Aha. So just go ahead and slap a dead (and dare we guess young, white, and attractive?) female corpse on the cover of something and watch the sales roll in. It doesn't matter what the story is about! (Methinks we've just figured out our next Bitch cover…)
With all of this anti-women craziness it's no wonder that Mann might feel compelled to take a stand against the books that she finds offensive by refusing to review them. She is a powerful force in the genre, and by speaking out against this gratuitous woman-hating violence she might be able to change things. However, many people, women in particular, disagree. What is about female victims that attracts female readers? Is it simple escapism, or is it more insidious than that? Is there a part of some women that likes to see other women victimized? Does it make them feel more powerful somehow, or like they've won a battle in the perpetual women vs. women war? Or is it just that people like to be scared from behind the safety of a paperback?
According to Mann (via The New Yorker) some of the most graphic and innovative crime novels that victimize women are also written by women. She posits that this might be because women grow up knowing that "being female is synonymous with being prey." Natasha Cooper, former chair of the Crime Writers' Association, agrees.
There is a general feeling that women writers are less important than male writers and what can save and propel them on to the bestseller list is if they produce at least one novel with very graphic violence in it to establish their credibility and prove they are not girly.
Ah, the old "prove they are not girly" tactic. It's been helping women act like assholes for generations! Isn't writing about brutal crime enough of a "non-girly" move without unnecessarily murdering the shit out of tons of women? Maybe not.
There is clearly a lot that is problematic with these types of books, so what's the problem here if Mann wants to check out of the violent and sadistic crime genre? She is still planning on reviewing crime novels, just not those that she finds full of "sadistic misogyny." Why are some people (women in particular) upset by this? Is it because her decision is forcing other women to examine their own motivations when it comes to writing and consuming these books? Do you read violent crime fiction? If so, why?
[image via photobucket]