Here's what we're reading this morning:
• Iconic photographer Mary Ellen Mark died at the age of 75 on Monday. She was best known for her series on runaway children in Seattle, which her husband, Martin Bell, turned into the Academy Award–nominated film Streetwise. [NPR]
• Over the last three years, the Daily Show and its host, Jon Stewart, have been quietly running a program to help veterans get work in the television industry. "To be good in this business," Stewart said, "you have to bring in different voices from different places, and we have this wealth of experience that just wasn't being tapped." [NY Times]
• Kaye M., the Muslim woman who began #YesAllWomen, reflects on her experience with online activism and harassment one year after the hashtag went viral. [The Toast]
• The upcoming Cameron Crowe-directed film Aloha is raising concerns about possible cultural appropriation. [The Mary Sue]
• "I felt like I'd been demoted, from journalist to woman": One writer on changing her decision not to have kids. [NY Magazine]
• Singer-songwriter Sarah Kervin recently released a video for her new song, "The Least You Could Do," which she hopes will help start more conversations about abuse and domestic violence. All proceeds from the song will go to the Joyful Heart Foundation.
• And finally, the late Southern writer Flannery O'Connor is getting her own stamp as part of USPS's Literary Arts commemorative series. [Jezebel]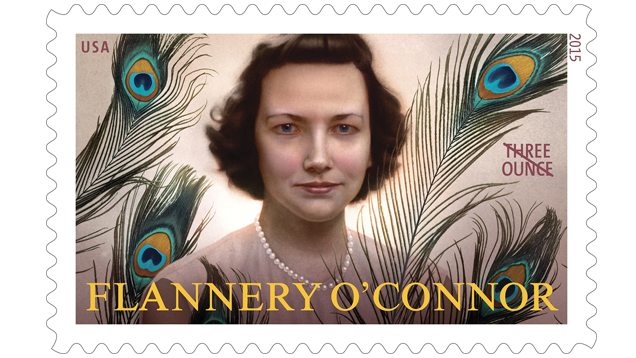 What did we miss? Let us know in the comments.