In the camp of You Can't Make This Shit Up, I'd like to take a brief look—a glance, really—at a few odd stories about the weird things former politicians and lobbyists (and politicians who became lobbyists) do. Honestly, I don't think I should write about this for too long, as something in my brain might start to mis-fire on purpose. Contemplation isn't worth long-term cognitive damage, after all.
First, there's the Bill Clinton weight loss story that I keep pretending isn't there, but like Al Pacino says in The Godfather Part III, it keeps "pulling me back in." The initial reporting that Chelsea had asked him to lose weight for her wedding made me cringe:
"She doesn't think I'm in shape to handle it," Clinton said. "You know, she told me the other day, she said, 'Dad, the only thing you gotta do is walk me down the aisle, and you need to look good.' " Clinton added that when he asked her to specify how much trimming down she felt he needed to do, she said, "Oh, about 15 pounds," an effort he said he's "halfway home" toward accomplishing.
Lest anyone think the story was only carried on non-news websites, let me note that it also appeared in places like ABC News. When I first read about this in the spring, I made an idealist's presumption, namely, that Chelsea was worried about her father's health and thought that by framing it as a health issue, he'd be more motivated to respond by dropping a moderate amount of weight. But as the stories continued, along the lines of how many pounds he had left to drop, I began getting suspicious that what news agencies thought was interesting was how "good" or thinner he looked. Rarely do men get this kind of weight attention, but Bill does have a history of it. Personally, I'd rather see less of a body focus overall than just let men into the fatphobic gaze.
Next we have Jack Abramoff, the former lobbyist who broke one too many laws and actually went to prison. Okay, maybe it was more like many laws, ones for tax evasion, fraud, and conspiracy. Apparently, he's at the halfway house stage and has just started a job at a pizza shop. As ABC News tells it:
After three and a half years at a minimum security federal prison in Western Maryland, he has moved to a halfway house in Baltimore. The halfway house found him the pizza job, where he has been for less than a week. 
Abramoff once owned a kosher deli in DC that the Washington Post described as "truly awful." Here's to crossing our fingers that his "marketing" consulting for the pizza business doesn't run them into the ground. But two points to whoever wrote the headline: Jack Abramoff Rolling in a Different Kind of Dough. I don't know, it makes it sound like gay pizza dough to me.
But for news of the truly, abyssmally awful—well past the line of simple absurdity—we have the unfortunate revelations about Al Gore's alleged sexual assault of a masseuse. The details of this are painfully wrong. Moaning during a massage? For which he paid more than $500? Grabbing her hand so he could move it where he wanted it? He demanded sexual favors with what, his Tennessee accent? I'm so pissed I'm not even going to post a picture of him.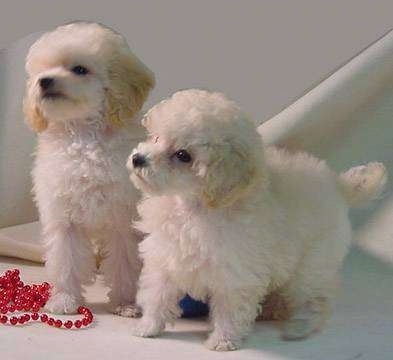 The masseuse called him "a crazed sex poodle" and a "big lummox," lummox not being a euphemism in any way. But lest I get too out there with the knee-jerk coping-mechanism humor, let's reflect for a moment on the disturbing revelation-within-a-revelation about this situation: no charges were coming Al's way, even though this incident allegedly happened in 2006. Hmm. He didn't want to run for President in 2008 even though there was much public speculation that he might or should. I wonder if this had anything to do with that decision. And the announcement of his separation from Tipper at the beginning of June now looks a lot more complicated.
Finally, for those looking for a fresh face in news reporting, go no farther than CNN. Starting this fall, as we head down the home stretch for the midterm elections, Pulitzer Prize-winning journalist Kathleen Parker will be hosting a weekly primetime show. Oh, and Elliot Spitzer will be co-hosting. Yes, that disgraced governor from New York Elliot Spitzer. I'm not sure what he'll have to say, but hey, he landed a better job than Jack Abramoff, so he's looking uh, pretty?
CNN is marketing this program as something of a renegade show. Jon Klein, president of CNN/US, remarked on their site:
"Eliot and Kathleen are beholden to no vested interest – in fact, quite the opposite: they are renowned for taking on the most powerful targets and most important causes."
Most important causes? What to wear out to his next visit to the Emporer's Club VIP room?
Each of these men has faced or is facing his own scandal, and well, each seems to be doing just fine. I wonder why that is.