Joss Whedon's Dollhouse premiered last week, and The Box breathed a sigh of relief. I've been waiting so long to see Eliza Dushku kick ass and smart off in the style of Buffy, the Vampire Slayer, Angel, and Firefly. Unfortunately, there is not a lot of ass-kicking in the first episode. Or smarting off, for that matter. Maybe that's because Dushku's character, Echo, is without a personality for most of the time...except when she's imprinted with perfect abilities and sent on missions without her knowledge.
The premise is that a black-market organization is wiping people's minds and then imprinting them with personalities specified by their clients. Thus the "Dolls" are perfect at what they do, be it assassination, negotiation, or casual sex (we're introduced to Echo at the end of a perfect romantic weekend with a very rich man). After each mission, Echo's mind is cleared and she wanders aimlessly around the Dollhouse until she's called to duty. Whether blank or imprinted, she and the other dolls are always oblivious to their situation.
A series about a woman with no autonomy doesn't sound like it's going to win Joss Whedon another honor from Equality Now, right? But then again, all of his shows feature leading ladies who are good at things against their will. 
Buffy Summers thought being a vampire slayer was "ooky" throughout Season 1, and the rest of the series was about her coming to terms with her power -- and the sacrifices it required. Buffy was a feminist icon for delivering some serious whoopings to vampires and demons, but also for being brave enough to make tough decisions. She missed her prom, she killed her boyfriend, and she died to save the world. These were her choices, but they were also her responsibilities. She was a fighter as much as she was a martyr, and she grappled with that distinction throughout the show (and continues to in the comic books).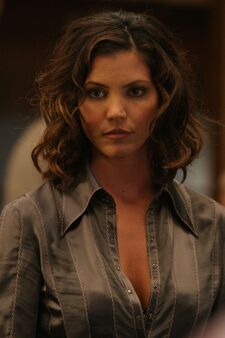 On Angel, Cordelia Chase transformed from self-absorbed beauty into the most powerful member of the team. After receiving extremely painful visions that allowed her to see terrible things happening in the future, Cordelia came to lead Angel Investigations in its fight against evil despite dangers to her health. In the episode "Birthday", she was given the chance to give her visions to Angel and become a famous actress with no stake in good v. evil at all. But when she realized she was the only person who was strong enough for the visions, she chose to keep her powers by becoming part demon.
Whedon's stunted Firefly series followed a cargo ship as it travelled around space harboring fugitive River Tam. She was brainwashed at The Academy, a covert government agency experimenting on gifted children in an effort to make the perfect assassin. River's mind-reading and combat skills were hinted at in the series, but didn't reach fruition until the film Serenity. She's almost superhuman (thanks to Summer Glau's incredible physical ability) and can take down any foe, but her powers are triggered by subliminal messages that she has no control over. It isn't until the end of the movie that River seems able to fight at will.
Unlike the Whedonettes who precede her, Echo chose her situation. The first episode opens with Dushku's pre-wiped character deciding whether to join the Dollhouse, knowing exactly what it will mean. Now that she's in there, she has much less autonomy than is typical to Whedon's female characters.
Her powers aren't all that impressive, either. She's stuck with whatever she's programmed to do, even if that means she's nothing more than an unwitting escort for the day.
But I don't think Whedon is trying to pass Echo off as a feminist icon just yet. He's giving her an extremely tough situation to get out of. The more to empower her with, right? If anyone's up to taking this so-so show to the next level, it's Joss Whedon. Let's just hope Fox gives him time to do it.