At Bitch, we're always looking for pitches that speak to feminist responses to pop culture.
Our definition of pop culture is broad, encompassing cultural attitudes and myths, phenomena of the popular imagination, and social trends as well as movies, TV, magazines, books, advertising, and the like. In addition to our quarterly print magazine, we publish online content 5 days a week. We are looking for discussion-provoking critical essays that are well researched with evidence to back up claims, timely statistics, and connections between one's personal experience and larger social forces. Interviews with feminist culture-makers are welcome, as are book, film, and music reviews and nuanced analyses of particularly horrifying and/or inspiring examples of pop culture.
First-person essays are great, but please read our print magazine and website to get a sense of how our contributors strike a happy balance between the personal "I" and the larger subject matter at hand. We do not publish fiction or poetry. Ever. Seriously. Nonfiction essays only, though we do not publish experimental lyric essays or anything that reads like a dissertation. Finished work and query letters are both welcome. If sending only a query, please include clips or writing samples. If you have not written for us previously and are pitching a Feature or Dispatch piece, please send either a full draft or a 300 word write up outlining your article.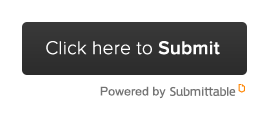 Quick Links:
Print Magazine Guidelines
Themes for Future Issues
Online Writer Guidelines
Illustrator Guidelines
PR Guidelines
If you'd like to pitch to the print magazine, please think about what section of the magazine would be the best fit for your idea.
Features are 2,000 to 2,500 words of meaty critiques, essays, and articles on pop culture from a feminist perspective. We're looking for sharp-eyed perspectives on pop culture and the media, brimming with personal insight and wit. Features vary in format: interviews, reported pieces, and critical essays are welcome, as are roundups and graphically driven formats like timelines, charts, and comics. Recent features include a look at how abortion is depicted in film, the gendered storytelling potential of a new online gaming platform, tracing representation of Black women in activism, and celebrating a new literary renaissance of trans writers.
Dispatches are 1,000-1,200 word missives from the front lines of underexamined or fictional worlds and places. Past columns brought attention to white supremacy in the Harry Potter series, Cuba's feminist future, and immigration reform protests in Texas.
Front of Book is a section with fun, short pieces that still carry the heft of feminist critique in an accessible format. This section has a recurring slots such as Dispatches, Feminist Fill-In, and listicles.
Payment varies but is generally $200-$650 for features, $300 for dispatches. All of our writers are paid. Please send all materials through our submission manager. Submit to the section of the magazine that best fits your pitch. We do not accept submissions or pitches through the mail.

Our themes are intended to be nonexclusive jumping-off points rather than limiting factors, and below we've included a few key words that may help along your fabulous brainstorms. We encourage you not to interpret the themes too literally, and in fact to go ahead and interpret them as loosely as you wish. Furthermore, if you have an idea you think is right for us but that fits no theme, go ahead and pitch it anyway.
We will be accepting pitches for our Fall 2018 issue from 3/14/17 through 5/14/18.
Bitch Media seeks to be a fresh, revitalizing voice in contemporary feminism, one that welcomes complex, intersectional arguments and refuses to ignore the contradictory and often uncomfortable realities of life in an unequivocally gendered world. We are independent, we are feminist. We believe in pop culture as a valuable, dynamic site and we do not shy away from the rich and productive tensions that arise when analyzing and critiquing it through a feminist lens.
Fall 2018, Issue 80: GHOSTS
There's no such thing as a ghost without a story. For issue 80, we're hunting for ghost stories—not the fiction or imaginative kind, we're interested in stories about the forgotten people and places that need to be memorialized or remembered for their significance and contributions. We're looking for reportage, analysis, and commentary that brings the hidden to the forefront, the misunderstood to clarity, and what was previously buried to life.
Here are a few prompts:
Tell us ghost stories that unearth the trails of a diaspora
Explore the ghost workers in the migrant community
Examine the messages of gender, relationships, and ghosts in mainstream media cinema
Investigate the theme of ghosts in families most impacted by deportation, incarceration, or state violence
What happens in the media when girls of color go missing?
How else can we resist observed holidays and memorials of racists and colonizers?
What have we learned from true crime TV, the perception of victims, and grief?
KEY WORDS: memory, vanishing, disappearing, past, unknown, theft, trails, haunting, flash, ethereal, presence, search, fright, vacant, memorials, darkness, diaspora, lingering, impression, tales, mortality, hidden, imagination, fear, history, incomplete, stolen, murder, legacy, deportation, flesh, amorphous, visibility, fleeting, missing, incarceration, taken, substitute, passive, runaway
We accept online pitches on a rolling basis. Click below to view open calls and submit your pitches through our submission manager.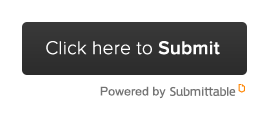 We're always looking for new illustrators to work with. We commission people with various styles appropriate for each individual article.
Payment varies (existing work vs. commission-based) but is generally between $300-$600 for magazine features, $200-$400 for spot illustrations, and $600 for a photo essay.
We do commission online illustrations, infographics, and comics too, though less frequently. Payment starts at $150 for online images.
Bitch accepts pitches for our "Adventures in Feministory" series on an ongoing basis. This one-page piece always found on the last page of our print magazine, pays homage to a feminist figure worthy of a whole lotta recognition and love, either as a one-page comic or a full-page annotated portrait. Past "Adventures in Feministory" heroines include Vera Rubin, Lucy Gonzalez Parsons, and Dr. Mae Jemison. Pitches for this specific feature should be rooted in history and are usually less well-known than we think they should be. Their work should be tied to the theme of the issue, and once accepted, would be developed in conjunction with our art directors. Who has had an impact on your community who we should know about? Let us know your ideas! Payment for Adventures in Feministory is $500.
Illustrators and comics artists interested in our open calls for "Adventures in Feministory" should pitch specific ideas through our submission manager, or email design@b-word.org directly.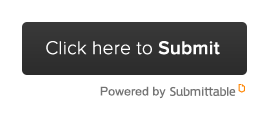 If interested in general illustration for Bitch, please send your portfolio link and any specific suggestions (style, topic) for artwork directly to design@b-word.org. Email is preferred, but you can also send mail (no originals, please!) to:
Bitch: Feminist Response to Pop Culture
4930 NE 29th Avenue
Portland, OR 97211
While we may not be able to respond to every general submission, we'll keep your work on file if submitted by email or by post.

Bitch HQ receives hundreds of review requests each month. This includes authors, artists, and filmmakers. Review requests sent en masse end up in the trash. If you're looking for a genuine review, please be familiar with the publication—we support artists who acknowledge Bitch's mission. For example, bands or musicians up for review should have at least one female or feminist member (we think dude bands get enough attention elsewhere). And as always, a personal query or email is always a nice touch; sincerity is more important than length. Please send print magazine and digital coverage queries to our staff.
Hard copies of books can be mailed to:
c/o Evette Dionne
4930 NE 29th Ave.
Portland, OR 97211
Hard copies of film and music can be mailed to:
c/o Evette Dionne
4930 NE 29th Ave.
Portland, OR 97211