At Bitch, we're always looking for pitches that offer a feminist analysis of culture.
Our definition of culture is broad, encompassing cultural attitudes and myths, phenomena of the popular imagination, and social trends as well as movies, TV shows, web series, books, internet subcultures, and the like. For Bitch, culture also includes politics, science, health, and life, including food, parenting, chronic illness, relationships, religion, activism, education, climate change, and different elements of our lives that we all consider as we decide who we are as feminists.
In addition to our quarterly print magazine, we publish online content five days a week. We are looking for discussion-provoking critical essays and reported features that are well researched with evidence to back up claims, timely statistics, and connections between one's personal experience and larger social forces. Interviews with feminist culture-makers are welcome, as are book, film, and music reviews and nuanced analyses of particularly horrifying and/or inspiring examples of pop culture.
First-person essays are great, but please read our print magazine and website to get a sense of how our contributors strike a happy balance between the personal "I" and the larger subject matter at hand. We do not publish fiction or poetry. Nonfiction essays only, though we do not publish experimental lyric essays or anything that reads like a dissertation. Finished work and query letters are both welcome. If sending only a query, please include clips or writing samples. If you have not written for us previously and are pitching a Feature or Dispatch, please send either a full draft or a 150-word write up outlining your article.
We are unable to respond to every pitch submitted. There is also no guarantee that we will read every pitch submitted. Given that the news cycle moves quickly and we focus on culture, there is a likelihood that you will pitch an idea that others have also pitched.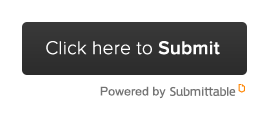 Quick Links:
Print Magazine Guidelines
Themes for Future Issues
Online Writer Guidelines
Illustrator Guidelines
PR Guidelines
Magazine Submissions: Touch #93, Spring 2022
If you'd like to pitch to the print magazine, please think about what section of the magazine would be the best fit for your idea.
Features are between 2,200 and 3,000 words of meaty critiques, reported features, and articles on culture from a feminist perspective. We're looking for sharp-eyed perspectives on everything from pop culture to politics to health that are rimming with a nice balance of personal insight, analysis, and expert opinion. Features vary in format: interviews, reported pieces, and critical essays are welcome as are roundtables. Recent features include a look at the rise of adult summer camps, a deep-dive into the emergence of crowdfunding for medical expenses, a personal essay about gender-confirmation surgery, a posthumous ode to Erica Garner, an investigation into the colonization of ayahusca, and an examination of the Black-woman-as-savior trope.
Dispatches are 1,200-word missives from the front lines of real, imagined, or fictional worlds and places. Past columns brought attention to incarcerated firefighters in California, the gaming industry's exploitative crunch culture, and Queer Eye's selective editing.
Culture is where Bitch brands its cultural authority through essays about books, music, and screen; profiles of individuals and those who are creating and defining cultural moments; and interviews with those working in publishing, Hollywood, podcasting, and other areas who are helping us imagine new possibilities for representation and inclusion.
Touch (#93) CALL FOR SUBMISSIONS
Open: October 7, 2021 to November 7, 2021
When we began planning for the theme of Touch, we weren't expecting the topic to remain so, well, touchy, for so long. After a year and a half of pandemic-altered daily life, the contact so many of us were able to take for granted—handshakes, hugs, nights at dance clubs, visiting hours at hospitals, public transportation—remains a source of fear, unease, and even anger. Touch is one of many ways that humans connect, and one of the senses we depend on to understand ourselves, those we love, and those around us. To touch is to know, to feel, to confirm. But in a time of restricted contact—as anyone who has attended virtual birthday parties, planned online memorial services, or discovered ASMR videos on YouTube can attest—we have also found ways to rethink what it means to touch.
Still, touch is precious, and can be exploited. Violators, abusers, and harassers pervade every echelon of society all the way up to White House, weaponizing touch as a manipulative tool of patriarchal domination that reinforces harmful gendered power dynamics. Talking heads debate the definition of an unwanted touch on national television while actual consequences for perpetrators are few and far between. The boundaries of consent are negotiated and sometimes neglected entirely, especially for people in feminized professions like bodywork, massage, nannying, manicuring, and physical therapy. On an individual level, we also see the disregard of personal space for Black folks, trans folks, and people with historically marginalized identities—all those who are ignored when they say, "Don't touch me." Conversely, the notion of "untouchable" depends on race, class, and geography: In India, the Dalit comprise the bottom rung of an unforgiving social hierarchy, but in the west, we see celebrities as untouchable because money and fame preclude them from accountability.
With this issue, we seek to explore the significance, the joys, the burdens, and the limitations of touch. What does the touch we culturally embrace and the touch we suspect say about our ideals and fears? What does political media's fixation on—and perpetuation of—rural/urban binaries tell us about physical space as a metric of value? How is medical technology, artificial intelligence, and robotics changing the context and conception of touch as a human sense? What are conservative culture warriors who decry public discussions about personal boundaries and sexual harassment so worried about? Can lucid dreaming help us to foster intimacy and work to heal physical trauma? Why are reality shows about making things so much more comforting than ones about getting things? What do social, political, and cultural rituals tell us about the future of friendship? If the world is at our fingertips through smartphones and social media, why do we feel so isolated? We're looking for a range of essays, analysis, reportage and interviews that explore the ideas that touch us and interrogate what these connections say about our culture today.

KEY WORDS: connection, intimacy, healing, sensation, stimuli, ritual, reactivity, handmade, hands-on, movement, closeness, vibes, allergies, scars, denseness, alienation, consciousness, texture, contact, fight, caste, communal, punishment, contagion, claustrophobia, ownership, recoil, wellness, pressure
Touch (#93) CALL FOR SUBMISSIONS
Payment varies but is generally $700-$1000 for features, $350 for dispatches, and between $250-$700 for culture stories. All of our writers are paid. Please send all materials through our submission manager. Submit to the section of the magazine that best fits your pitch.
We do not accept submissions or pitches through the mail.
Our themes are intended to be nonexclusive jumping-off points rather than limiting factors, and below we've included a few key words that may help along your fabulous brainstorms. We encourage you not to interpret the themes too literally, and in fact to go ahead and interpret them as loosely as you wish. Furthermore, if you have an idea you think is right for us but that fits no theme, go ahead and pitch it anyway.
Bitch Media seeks to be a fresh, revitalizing voice in contemporary feminism, one that welcomes complex, intersectional arguments and refuses to ignore the contradictory and often uncomfortable realities of life in an unequivocally gendered world. We are independent, we are feminist. We believe in pop culture as a valuable, dynamic site and we do not shy away from the rich and productive tensions that arise when analyzing and critiquing it through a feminist lens.
We accept online pitches on a rolling basis. Click below to view open calls and submit your pitches through our submission manager. Due to the volume of pitches we receive, we are unable to respond to every pitch and will only respond to the pitches that we accept.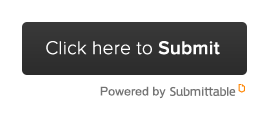 We're always looking for new illustrators to work with. We commission people with various styles appropriate for each individual article. Payment varies (existing work vs. commission-based) but is generally between $300 and $600 for magazine features, $200 and $400 for spot illustrations, and $600 for a photo essay.
We do commission online illustrations, infographics, and comics too, though less frequently. Payment starts at $150 for online images.
If interested in general illustration for Bitch, please send your portfolio link and any specific suggestions (style, topic) for artwork directly to design@b-word.org. Email is preferred, but you can also send mail (no originals, please!) to:
Bitch Media
401 NE 19th Ave. Suite 200 Portland, OR 97232
While we may not be able to respond to every general submission, we'll keep your work on file if submitted by email or by post.

Bitch HQ receives hundreds of review requests each month. This includes authors, artists, and filmmakers. Review requests sent en masse end up in the trash. If you're looking for a genuine review, please be familiar with the publication—we support artists who acknowledge Bitch's mission. For example, bands or musicians up for review should have at least one female or feminist member (we think dude bands get enough attention elsewhere). And as always, a personal query or email is always a nice touch; sincerity is more important than length. Please send print magazine and digital coverage queries to our staff.
Hard copies of books can be mailed to:
Bitch Media c/o Book Reviews 401 NE 19th Ave. Suite 200 Portland, OR 97232
Hard copies of film and music can be mailed to:
Bitch Media c/o Media Reviews 401 NE 19th Ave. Suite 200 Portland, OR 97232